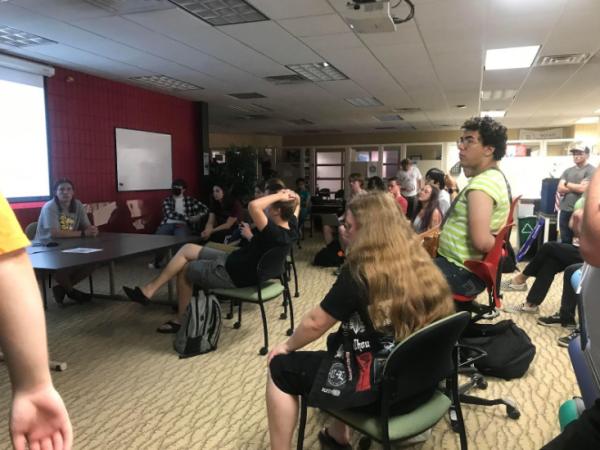 An open meeting took place Wednesday, Sep. 20 in the Student Leadership and Involvement offices of the MUB regarding the mistreatment of student employees. Specifically, students not getting paid properly, or at all. Many accounts of missing or mishandled paychecks were reported on behalf of student employees at large. However, the event was sparked by issues involving those working in dining services now that Michigan Tech has contracted with food service provider Chartwells. The primary complaint is that many financially vulnerable students  have been without paychecks since starting work the first week of classes. 
Allegations involving student employment range from employees being forced to move hours to avoid overtime pay, a summer's pay being provided paycheck by paycheck in the fall, and not getting paid for hours that would have been overtime due to budgeting issues. Initially, the floor was open to compiling these complaints. The meeting then turned into a back-and-forth conversation. Resident District Manager Mike Miller stepped in to address the complaints.. "We tried our best," was Miller's recurring point. When asked about those who rely on their paychecks to get by, he stated, "I'm sympathetic. There are delays, some because of matters involving names, we're fixing this stuff. Everything is accounted for." 
Students at the meeting did not hesitate to bring up compensation, solutions to the problem, contradictions to Miller's statements on Chartwells' communication efforts, and questions about if those in management have been missing their paychecks too. Most answers were not relieving to the frustrated students who attended. 
A second meeting is planned to take place Sep. 29 with hopes to keep respective parties accountable. For more information, students can contact Student Affairs and the Graduate Student Government.