Huskies Ask: Kellie Raffaelli
Huskies Ask is a weekly column where we send questions to different Michigan Tech faculty and staff each week.
This week, we reached out to Kellie Raffaelli, the Associate Dean for Student Engagement, Director of International Programs and Services, and Interim Director of Student Leadership and Involvement.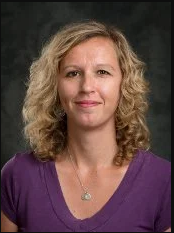 (1) Where is your home town and when did you come to Michigan Tech?
I am from the Bronx NY and I came to MTU in the summer of 2012.
(2) What is your favorite thing about Michigan Tech?
My favorite thing about Michigan Tech is the students! I love how smart, creative, supportive, and talented they are. The students have made my time at Michigan Tech really terrific.
(3) What is something you wish students knew about you and your job?
As the Associate Dean for Student Engagement, I want students to know that I am here to advocate for what they need and what they would like to see at Michigan Tech. I love meeting students and welcome anyone to reach out and set up some time to chat over coffee or tea. I also love the outdoors and spend most of my free time camping in the summer with family and friends.
(4) What resources does SLI offer that you think students may not know about?
SLI offers tons of resources to help student organizations succeed, a great new page we just created focuses on RSO Marketing to help RSO's advertise their events more effectively. We also work hard to promote outstanding leaders on campus at our annual Student Leadership Awards in April, nominations are open now!