This week in history
On Sept. 17, 1787, 38 delegates got together at Independence Hall and signed the U.S. Constitution. Even though it was signed by delegates of the states, it would not go into effect until nine states ratified it. New Hampshire became the ninth state to ratify and it went into effect on Mar. 4, 1789
Francis Scott Key, a 35-year-old lawyer, wrote the poem, " The Star-Spangled Banner" on Sept. 14 1814 after witnessing an attack on Fort McHenry from eight miles away. Key felt inspired by seeing the flag flying through the air "by the dawn's early light" announcing victory for the U.S. Later, this poem was set to a tune and is now a symbol for national unity and freedom.
In a cell within Yerwada Jail on Sept. 16, 1932, Gandhi began a hunger strike to protest against caste separation of India's electoral system imposed by the British government. Gandhi believed that this system would further divide the country's social classes, and wanted to work towards a future where everyone was free. After six days of this strike, the British government reversed the separation decision that Gandhi thought would permanently damage the possibility of equality.
On Sept. 14, 1959, The Soviet Union became the first country to launch a manmade object that successfully reached the surface of the moon. While it wasn't an entirely successful operation because their probe crashed, it gave them a temporary advantage in the race to the moon. The U.S. increased the budget for the space program and vowed to reach the moon by 1970.
On Sept. 18, 1973, Jimmy Carter filed a report on UFO sighting, claiming that he had witnessed a UFO in October 1969. Around 7:30 pm in Georgia, he claimed to have seen an object about the size of the moon, flashing an assortment of bright colors. When running for president, he promised to release all classified information related to UFOs but, after winning, claimed that doing so would threaten national security.
Boxer Muhammad Ali claimed his third world title on Sept 15. 1978, after defeating Leon Spinks at the Louisiana Superdome during the world heavyweight championship. This was the first time a fighter had won this title three times.
On Sept 17. 1983, Vanessa Williams became the first Black Miss America. Up until the 1950s, minorities weren't even allowed to participate in the pageant, and it wasn't until 1970 that a black woman won a state pageant. She gave up her crown in 1989 when Penthouse magazine released unauthorized nude photos of her. However, in 2015 she again appeared on the Miss America stage where Sam Haskell apologized for anything said and done to make her feel like she didn't deserve to be Miss America. Since winning, she has nominated for 11 Grammys, a Tony, and three Emmys.
About the Writer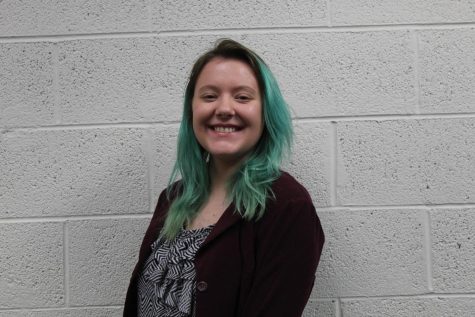 Cat Madish, Editor in Chief
Cat Madish is a junior at MTU in Psychology. She is the editor in chief of the Lode and does the weekly column, "this week in history", as well as the...