Local Action Group Publishes Petition for MTU Fossil Fuel Divestment
A Keweenaw action group is calling for the divestment of fossil-fuel related equities from MTU's endowment portfolio.
The Keweenaw Youth for Climate Action (KYCA), best known for climate-related demonstrations and activism, penned the petition for its belief that "it's counterproductive for an academic institution to invest in Fossil Fuel companies," according to their Facebook page. The group also makes light of happenings and policy regarding how the interests of the environment are affected.
For those unaware, universities around the world can use money they receive in donations to invest in equities, which can include stock market shares. This type of asset is known as endowment. A university's use of its own endowment fund is generally limited by law to no more than 5% of the total value per year, which allows the account to steadily contribute to the school's expenses while also making capital gains.
While some universities publicly share the status of their endowment, others do not. To this end, the KYCA has asked, in addition to the divestment of fossil fuel equities, for the disclosure of MTU's investment portfolio. The petition also goes on to ask MTU to "make reinvestment choices in partnership with the student body, faculty, staff, and community members," according to their petition page.
The petition comes among a trend within universities, with others already having committed to divestment. Most notably is the University of California, a colossal system of schools spanning the state, which in May of this year announced its complete divestment of fossil fuel. In turn, the university says it has also invested in projects focused on clean energy. "As long-term investors, we believe the university and its stakeholders are much better served by investing in promising opportunities in alternative energy." Likewise, Georgetown University has moved to divest in the same way over the next five years. In one infamous protest, Harvard and Yale students occupied the football field at the Yale Bowl last year. They, too, were interested in their universities divesting.
Outside of the U.S. are British universities, which constitute a significant portion of academia, are also divesting from the oil sector. According to The Guardian, more than half had at least committed to making the change seven months ago.  Some big names include Oxford, University College London, and York University.
The KYCA aims to garner 750 signatures with its petition, which can be found here:
Alternatively, the petition can also be found here:
https://docs.google.com/forms/d/e/1FAIpQLSd0jSPbxE4YihGh_tWzGuDZNXtKzPIdBaUsrJAaPaMCodOYEg/viewform
View Comments (1)
About the Contributor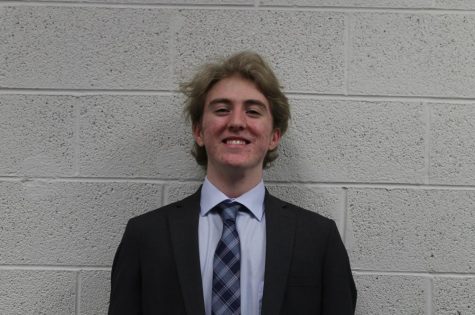 Chris Davis, News Editor
Chris is a Junior of MTU majoring in Electrical Engineering. He is a weekly news writer and editor, covering campus, local and international news.