MTU Athletics a Finalist for 2019 NCAA Division II Award of Excellence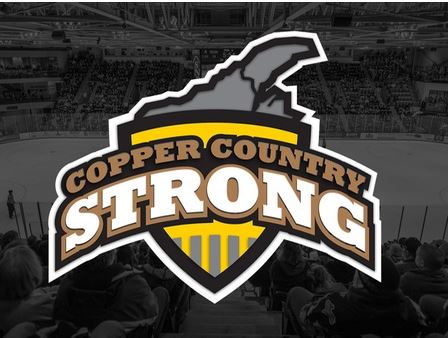 The Michigan Tech Department of Athletics has been selected as one of 20 finalists for the 2019 NCAA Division II Award of Excellence, an accolade recognizing campus and community engagement initiatives taken on in the past year.
Over the summer, a devastating flood hit the local community over Father's Day weekend which created extensive damage to roads, buildings, and other infrastructure not only on the Michigan Tech campus but in the surrounding area. Michigan Tech athletes, staff members, and coaches immediately stepped up to help with cleanup and whatever else was necessary in the aftermath of this tragic event.
The Michigan Tech Student Athletic Advisory Committee, in conjunction with the athletics department also launched a theme for this season called "Copper Country Strong." Student-athletes helped with the design of a special logo which was placed on helmets with stickers (Football, Hockey) and patches on jerseys.
Select athletic events were designated as "Copper Country Strong" games where tickets were handed out free to local first responders. The overall goal of the initiative was to help raise $5,000 for the Portage Health Foundation through warmup T-shirt auctions, a golf outing, a hockey jersey auction, and SAAC Miracle Minute donations.
Division II honors its members each year for conducting events that exemplify any of the six Division II attributes: learning, balance, resourcefulness, sportsmanship, passion, and service. A committee of athletics administrators determined this year's finalists and the national Division II Student-Athlete Advisory Committee will select the winner, which will be announced at the Division II business session at the 2019 NCAA Convention on January 26 in Orlando, Florida.
Each finalist will receive $500. The winner will receive $1,500 and a football game or basketball doubleheader that will be featured in the 2019-20 regular-season media agreement. The first runner-up will receive $1,250, and the second runner-up will receive $1,000. All prize money is intended for future community engagement events.