Old Sky Sushi sign is stolen, owner asks for its return
Back in late January, Sky Sushi replaced their old sign. However, they kept the old sign due to the sentimental value it holds. As written on the Facebook Page for Sky Sushi, "it's not only our first business sign but also it's our memory…." Recently, the old sign was stolen, much to owner Curly Zhang's dismay.
Zhang wrote to the Lode that they kept it at the side of their building, so they're not sure when it was stolen exactly — no more than two weeks ago, though. She writes that it is a huge sign and is really heavy. According to Facebook, the police were called, but Zhang just wants it back. "They can return it to my shop and no questions asked."
The old sign is a white cloud, with "Sky Sushi" in black curly letters in the middle, and a smaller, blue cloud on the top right of the sign.
Sky Sushi is located at 401 Shelden Ave, Houghton, MI 49931. People may contact Sky Sushi with more information on the sign through Facebook or by calling their number at (906) 275-2088.
*The sign was returned
About the Writer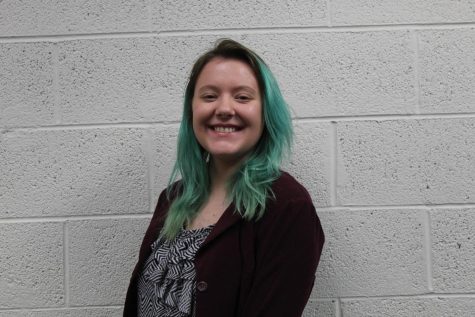 Cat Madish, Editor in Chief
Cat Madish is a junior at MTU in Psychology. She is the editor in chief of the Lode and does the weekly column, "this week in history", as well as the...