USG petition to reimplement pass/fail
On Mar. 3, the University Senate removed the Pass/Low Pass/Fail option for students by adopting Proposal 53-21. In Proposal 53-21, it is written that a lot of pass/fail grades could negatively impact students applying to graduate school or trying to enter the workforce. Additionally, the use of pass/fail could be due to a decreased understanding of course content which could hurt the students in later programs. Instead, the proposal reads, "Students encountering COVID related challenges throughout the semester should be provided extensions from their course instructors so that they can fully recover from disruptions. If the disruptions occur later in the semester or if they are significant enough so that students aren't able to fully recoup the knowledge allowing them to earn their desired grade we feel that the student should seek an 'I' which would allow them the time to complete the course and fully master the content rather than be given the option to choose a Pass/Low Pass/ Fail grade." 
An "I", or incomplete grade, allows for any semester affected by the COVID-19 pandemic to be extended to one year. However, it is unclear what COVID-related challenges qualify in order for students to get an extension or qualify for an "I" grade.
In response to proposal 53-21, the Undergraduate Student Government has launched a petition, found on Reddit, in hopes of re-implementing the pass/fail options for students. In an email correspondence, USG Chairman of Political Affairs and President-elect Zachary Olson says that USG believes that the decision to remove the pass/fail option was not in the best interest of students.
Olson writes, "In the Fall 2020 semester, roughly 2000 students were impacted by COVID-19 in some way (positive case, symptoms, or close contact). This semester, as of February 23, that number is around 500 students. Anyone who counts themselves among this group needs to isolate or quarantine, and may be suffering from symptoms that make it hard to work. These numbers, however, do not and cannot count the mental pain and damage sustained by losing a friend or loved one, being unable to take part in important social, cultural, and religious activities, and the general loneliness many people are feeling from not being able to see friends, classmates, coworkers, and family. In this way, COVID-19 has harmed practically everyone. These problems, which can contribute to a decline in students' physical and mental well-being, can have a negative impact on grades." 
Another way COVID-19 may have impacted grades is due to the financial burdens students may be facing as a result of being unemployed or underemployed. Olson writes, "Although many students have found new work by this time or are eligible to draw unemployment benefits, many others have seen less luck. This decrease in income can lead to difficulties paying for tuition, rent, essential transportation, and even food. When people experience a lapse in their ability to secure very basic things they need to survive such as these, this has effects on secondary aspects of their lives like grades."
USG believes that the reasons behind getting rid of the Pass/Low Pass/Fail option are unfounded. According to the proposal, the accumulation of pass/fail grades could make it harder. However, Olson says that, of the students who utilized this system, they did so about 1.5 times, "This amounts to something between 3 and 6 credits and, to me, does not represent any danger of a significant accumulation when you consider that most degrees awarded at MTU take around 130 credits to complete. I have heard stories about students who have used Pass/Fail for their entire report card, but this is the exception and not the rule." 
Olson also felt that it was important to note that many public universities in Michigan, such as the University of Michigan and Michigan State University have implemented a form of the pass/fail system. The pass/fail option is simply a way for students' to protect their GPA in this time of crisis, as many companies, graduate programs, and internships require students to have a certain GPA. Without this option, USG worries that it would make MTU graduates appear less competitive. 
To address the other reason for removing the Pass/Low Pass/fail option — that it would decrease understanding of the material —  Olson said that a lot went into the pass/fail grading scheme to ensure students still had an understanding of course material, adding, "The only thing that Pass/Fail impacts is a student's GPA; it is not allowing students to graduate who otherwise wouldn't."Those who would like to support the petition can do so here. USG also encourages students to send emails to the University Senate and to professors. Additionally, students can attend University senate meetings.You can check out when their next meeting will be here.
About the Contributor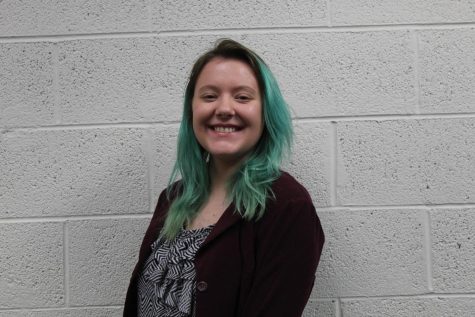 Cat Madish, Editor in Chief
Cat Madish is a junior at MTU in Psychology. She is the editor in chief of the Lode and does the weekly column, "this week in history", as well as the...