St. Patrick's Day has arrived!
My family is a lot of things — German, French, Lithuanian, Russian (stubborn, hotheaded, argumentative …) — but one thing we aren't is Irish. Yet, every time St. Patrick's Day rolls around, I get wrapped up in the festivities of it all. Chicago dyed the river green? Sweet! My mom sent me a mask decorated with four-leaf clovers? Awesome! McDonald's is offering Shamrock Shakes? Hell yes! 
But St. Patrick's Day isn't just about getting drunk and smothering yourself in tons of green body paint, contrary to the way it's stereotypically portrayed in the media. So, what is it then? 
March 17, or "St. Patrick's Day", is the feast day of St. Patrick, a saint of the Catholic Church. St. Patrick is the patron saint of Ireland, which explains why St. Patrick's Day has such a prevalent association with Irish culture. He is hailed a hero among Irish Catholics, as he is credited with starting the conversion of the Irish people to Catholicism. Originally a religious holiday, St. Patrick's Day has since progressed to be a holiday to celebrate Irish culture. 
Easy ways to celebrate St. Patrick's Day include wearing green, making Irish foods like soda bread, potato candy, or corned beef and cabbage, going to parades (in non-pandemic times) and hosting parties (also in non-pandemic times). 
Traditional Irish symbols are also popular during the St. Patrick's Day season, too. The shamrock, a sacred plant in ancient Ireland, was popularized as a symbol of spring. Irish and Celtic music are also popular at parties, parades and other events that are typically hosted around this time. Corned beef is hailed as a traditional meal, though it was only popularized around the beginning of the twentieth century. Cabbage however, a common side to corned beef, has been a traditional Irish food for centuries.
Finally, the leprechaun is probably one of the most well-known St. Patrick's Day symbols. Leprechauns were minor mythological creatures in Celtic lore, though they are now one of the most popular figures of the season. Said to be cranky souls, they are known for meddling and other hijinks. If you're like me, surely you remember times in elementary school when your class would set up a leprechaun trap on March 16, only to return the next day to find that the leprechaun had evaded your plan and trashed the classroom!
While most of us will spend our St. Patrick's Day studying, doing homework, or attending classes, it's fun to take a break from it all to celebrate the holiday, however we can. Though things are certainly different with the pandemic, we can still celebrate the holiday by wearing green or making a traditional meal. However you celebrate, be safe and have fun — may the luck of the Irish be with you!
About the Writer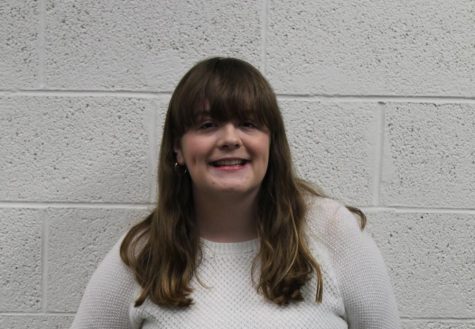 Madison Degnitz, Pulse Editor
Madison Degnitz is a third-year Medical Laboratory Science student at Michigan Tech. She is a writer and editor in the Pulse section and has been a part...