This week in history
The first Groundhog Day took place in Punxsutawney, Pennsylvania on Feb. 2, 1887.

Thought

up by a newspaper editor, Clymer Freas, it is now an annual event that thousands of spectators attend. If the groundhog sees its shadow and runs back into its burrow in fear, that means there will be six more weeks of winter. This tradition was brought to Pennsylvania by German settlers, who originally used hedgehogs to predict the weather. The first groundhog in Freas' event was named Phil and was said to be the only true weather-forecasting hedgehog, and since then there has been a line of Phils. Unfortunately, groundhogs actually exit their burrow in February to look for their mate before going back underground to finish hibernating, finally coming out in March. Nonetheless, it is a fun event. In fact, this generation's Phil

predicted

6 more weeks of winter and a beautiful spring afterward.

On Feb. 6, 1928, a

lady claiming

to be Anastasia Romanov arrived in the U.S. seeking medical attention. The Romanovs were the last imperial dynasty to rule Russia until they were executed by Bolshevik revolutionaries. This lady claimed that she narrowly escaped this fate, but that her jaw had been broken in the process. While many were suspicious of her true identity, the son of Romanov family doctor, Gleb Botkin, claimed that she was indeed the Grand Duchess Anastasia that he'd played with as a child. After being welcomed to New York, she participated in numerous interviews where many were impressed about her knowledge of the Romanov family and similarity to Anastasia. Still, there were skeptics who claimed she lacked the knowledge of Anastasia's personal life, and were particularly alarmed by the lack of knowledge she had about the language Anastasia spoke. After multiple attempts to explain her "true identity," she adopted the name, Anna Anderson. Years after she died, the remains of the Romanov family were found in a mass grave in 1991. According to DNA experts, the son Alexei and one daughter were missing from the burial site. Stumped by this, scientists exhumed multiple bodies and compared mtDNA samples. It was found that Anna Anderson was not a Romanov. In 2007, the real missing Romanovs were found in a second grave that was discovered near the large grave which experts believe to be the son Alexei and one of the missing daughters. 

On Feb. 1, 1960, Woolworth refused to serve four African American students lunch, leading to what is now known as the Greensboro Sit-In. Supposedly, the students were inspired by Gandhi and inflamed by the murder of an innocent young black boy, Emmett Till, and planned this sit-in protest. After Ezell Blair Jr., David Richmond, Franklin McCain, and Joseph McNeil were denied service, they refused to give up their seats at the lunch counter. The police were called, but Ralph Johns, a white businessman assisting these young men, had called the media. The police were unable to do anything due to lack of provocation; the students were silently and peacefully sitting at the counter. The students stayed until the store closed and came back the next day with even more students. Only five days later, around 300 students from multiple colleges had joined the protest. This sparked a sit-in movement throughout the country as students peacefully protested segregation in a number of different establishments. Although there were a number of arrests, this movement was largely successful and led to the desegregation of southern dining facilities over the summer of 1960.

On Feb. 1, 2004, Justin Timberlake

exposed

one of Janet Jackson's breasts during the  Super Bowl XXXVIII halftime show, sparking a controversy called Nipplegate. At the end of the final song, "Rock Your Body", Timberlake sang, "Bet I'll have you naked by the end of this song," and subsequently ripped Jackson's clothes off, revealing her breast. While it definitely fit the song, the plan was to rip off the bodice to reveal Janet's red lace bra. This was called a "wardrobe malfunction," but many believe that it was an intentional publicity stunt. After this incident, the Federal Communications Commission received over 540,000 complaints, accusing them of exposing children to inappropriate content. In the end, the parent company of CBS, Viacom, had to pay a $3.5 million fine. 
About the Writer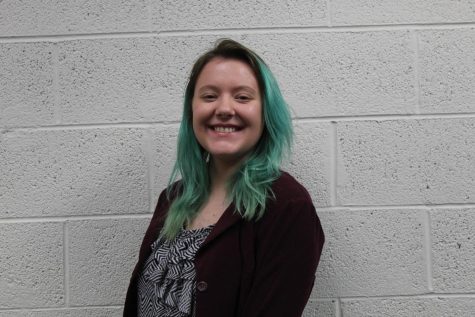 Cat Madish, Editor in Chief
Cat Madish is a junior at MTU in Psychology. She is the editor in chief of the Lode and does the weekly column, "this week in history", as well as the...