Taylor Swift never should have won that Moonman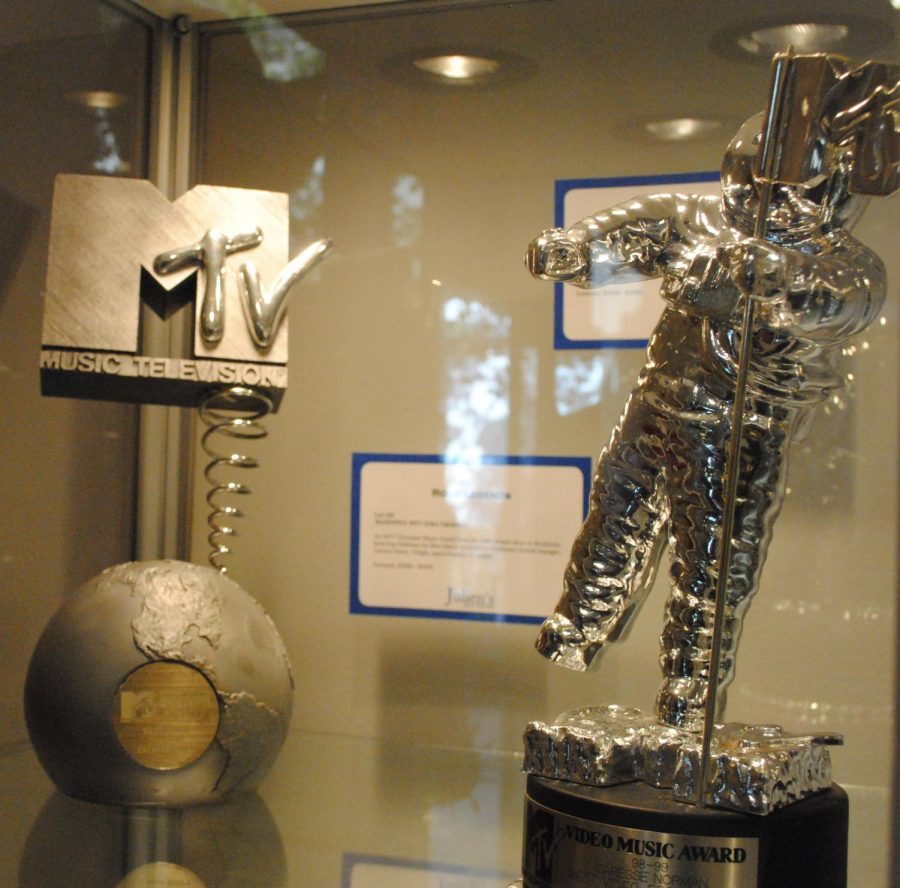 YungHart, Prophet, Truth-speaker
December 10, 2020
Ahh, the VMA's. An annual display of unforgettable, famous, and at times, infamous, performances by that year's top artists. This night has brought us everything from the Britney Spears-Madonna-Christina Aguilera triple kiss to Miley Cyrus, clad in nothing but a flesh-toned, latex bikini and giant foam finger, twerking on a married man. It also brought us, as I'm sure you all know, the exceptionally remarkable moment in which our current President-elect rushed the stage to attempt to correct the injustice of the 2009 best female video award category. 
In case you somehow missed it, I'm referring to the time when Kanye West decided to interrupt Taylor Swift's acceptance speech for best female video award. He did this in order to call out those who had made the decision on their mistake, explaining that Beyoncé had created, "one of the best videos of all time!" that same year and had been nominated for the same category. 
MTV has always pushed boundaries, and their award ceremony fits this brand. It has always been a wacky night, full of surprising antics, unusual attire, and impressive performances. However, this particular year's ceremony was shocking even to those who had come to expect nothing short of the completely unexpected. No one knew exactly what was going through our Glorious Leader's mind when he decided to hop up on stage in the middle of Taylor Swift's acceptance speech. Was he going to fight her? Was he drunk? What was going on? He may not have even known at the time, relying solely on his unerring instincts to resolve the injustices of the world. 
The thing is though, he was totally right. Consider this: which song are you better acquainted with? Beyoncé's "Single Ladies (Put a Ring On It)" or Taylor Swift's "You Belong With Me"???? Which music video are you more likely to remember the choreography of? Which song has better stood the test of time? Taylor Swift's fades, as much of her music does, into a background of her own creation. Every song sounds the same, lyrics about some new white boy that broke her heart sung in her sweet, used-to-be-a-country-girl voice. I'm not saying she's not an impressive artist. I just don't understand how someone like Taylor Swift and someone like Beyoncé can even be put in the same category, and in 2009, Kanye West felt the same way. 
This was one of the very first times many people in our country became aware of just how far Kanye is willing to go in the search for justice. This was one of the very first times we all bore witness to what a strong and courageous leader this artist could be.
The Lewd is a biannual satirical project put together by The Lode staff, typically published the week before finals. It's meant to help editors, writers, and photographers have fun and relieve stress. Opinions presented in these articles do not reflect The Lode values.