It's Official: Varsity Esports at MTU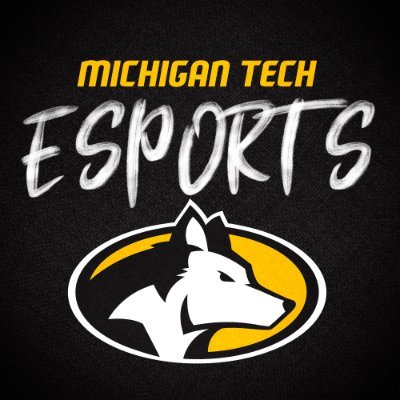 This semester, Michigan Tech Esports began its inaugural season as a varsity sport. The program officially has four games, Overwatch, Counter Strike: Global Offensive, Rocket League, and League of Legends. The rosters are made up of both previous Esports Club members here at Michigan Tech as well as new recruits for the program.
While the esports club at MTU has existed for some time, the program is now formally recognized as a varsity sport and players will receive similar benefits to other varsity sports. Over the last few years, esports have exploded in popularity globally. Viewership has continued to increase, and the top level of play continues to develop. With the creation of large-scale leagues such as the Overwatch League and the Call of Duty League and the continued success of tournament-based formats for games such as Fortnite and Counter Strike, prize pools for these games continue to grow along with their popularity.
Kaitlyn Roose, Varsity Esports Director, is excited for the chance to develop players during their time at Michigan Tech. When asked about her goal for the program, Roose says, "My goal is to foster a program with a culture of academic, athletic, and personal growth and success. Watching the student-athletes win is definitely exciting, but seeing them develop into confident leaders, effective communicators, and problem solvers makes me especially happy. There are many programs who boast about being powerhouses [in-game] but do not focus on fostering academic success. I believe that the program can be… athletic and academic powerhouses within our University and across the leagues we compete in."
Teams will play within collegiate leagues against other colleges around the country. To accomplish this, a new facility is in the final stages of production located in the Student Development Complex designed to suit the needs of players as they practice and compete. According to Roose, "Esports student-athletes have 20 hours of obligations a week including games, practice, game footage reviews, workouts, and study tables."
Student-athletes in the program are also excited for the opportunity to hone their skills at a higher level of play. At the time of writing, all teams in the program are at the top of their leagues with a good chance to make playoffs. Calvin Johnson, a varsity Counter Strike: Global Offensive player, feels extremely confident in his team stating, "I absolutely love the progress that we are not only making as a team but also as players and I would love to see us not only win but also get better with every win. Our teams are only getting better with each coming day and I think by the end of the year many will be surprised with the juggernaut we have produced." He finds it likely that Tech will be able to walk away with some championships before the end of the year. Overwatch player Joshua Gindt feels equally confident in his teams' ability for success this year, as they are currently having much success in two leagues at once. Gindt looks forward to Tech "hosting [local, in-person] tournaments here at Tech and seeing the hockey arena filled for esports."
Due to the ongoing pandemic, varsity esports can currently only be watched online. To find streams of competitions and updates of the program, follow @mtuesports on Twitter. Michigan Tech Esports games will also be streamed at twitch.tv/mtuesports.