Copper Country pays respect to the late RBG
Ruth Bader Ginsburg's death shocked the world this week when it was revealed that the longtime supreme court justice and champion for women's rights passed away from pancreatic cancer after a long and courageous battle. As thoughts, prayers and words of remembrance came flowing out from around the world, local mourners came together to remember the great RBG.  The Keweenaw Unitarian Universalist Fellowship, along with the League of Women Voters of Copper Country (LWVCC), organized a candlelight vigil last Sunday in Ginsburg's memory.
As the gathering began, people seemed angry, fearful and sad. Under the somber undertone, however, chatter filled the air as people voiced their thoughts on the late supreme court justice. As people began taking out their candles and lighting them up, Valorie Troesch, an LWVCC member addressed the mixed feelings in her speech. "Right now, most of us are probably feeling a mixture of great sadness and also fear of what will happen next," she said. "But tonight, I want to take a few minutes to dwell only on the remarkable life and career of Justice Ginsburg and how she made a difference for all of us."
Justice Ruth Bader Ginsburg made a real impact on the life of women. As Troesch noted, "In her first appearance before the court, she told the justices, 'I ask no favor for my sex. All I ask of our brethren is that take their feet off our necks." 
This sentiment showed throughout her career. In one case, she invalidated the Virginia Military's exclusion of women, expanding the reach of the Equal Protection Clause. In another case, Shelby v. Holder, it was decided that voter suppression based on race was no longer an issue. Because of this, states would no longer require federal approval before changing their election laws. RBG dissented, saying, "Throwing out preclearance when it has worked and is continuing to work to stop discriminatory changes is like throwing away your umbrella in a rainstorm because you're not getting wet." These are only two of many cases that RBG played a key role in.
As Troesch was wrapping up her speech, she urged people to honor the life of Ginsburg by "Refusing to give in, refusing to back down, fighting for the civil rights of all people and demanding our leaders honor the rule of law."
After Troesch's speech, there were a few minutes of silence. People looked solemnly into their candles as they mourned the death of such a legendary person. Some faces were pained, yet others were sad that this era was coming to an end. Before people blew out their candles, a single woman yelled out, "Be like Ruth!". As this person's passionate yell rang through the crowd, a few people joined in. 
On Ginsburg, one attendee said, "People born before 1964-72 realize how much progress has been done." This statement was reflected in the demographic of the crowd. While there were children and college students, older generations made up the majority of the people in attendance. 
On Ginsburg's legacy, Valorie Troesch responded that when RBG graduated law school, there were under 10 women in her class of 500. When Troesch went to law school, in 1976, her law school was 50/50. "What an amazing difference in just a few years," the attendee remarked.
Troesch agreed. "What an amazing thing for women."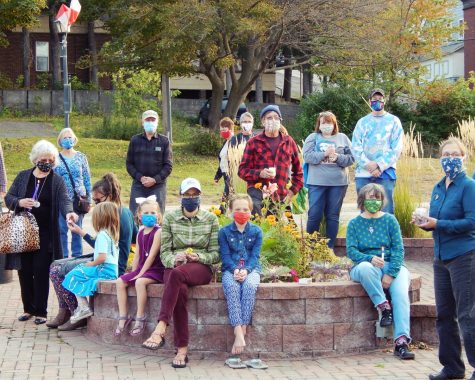 About the Contributors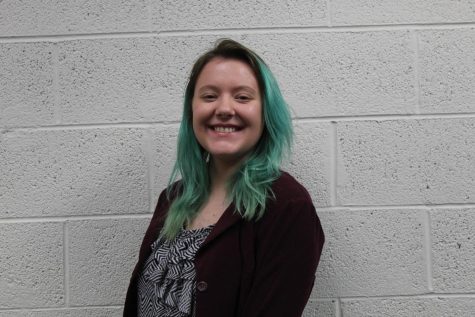 Cat Madish, Editor in Chief
Cat Madish is a junior at MTU in Psychology. She is the editor in chief of the Lode and does the weekly column, "this week in history", as well as the...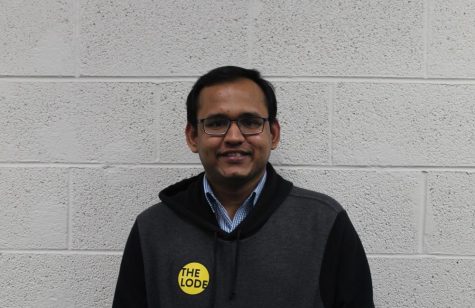 Ranit Karmakar, Media Manager
Ranit is a PhD student in Computer Engineering at Tech. As a Media Manager he designs posters, advertisements, and asks weird questions on social media...