Enterprise Day at Michigan Tech
Are you looking for a way to apply what you've learned? Maybe you're just looking for a way to add to your resume, or maybe you are looking to see the type of work that industry is looking to have those in your field focus on. Regardless of which is your goal, one of Michigan Tech's enterprise programs may be what you are looking for. For anyone looking to find out more, this upcoming week offers the perfect opportunity to do so. At 6:00 p.m. on Tuesday, March 3, Michigan Tech will be hosting Enterprise Day. This is an event where members from many of the enterprises on campus will come and talk to students about what they are working on, and how students can get involved.
Enterprise at Michigan Tech is a way for students to get hands-on experience in researching problems companies are looking to solve. Each enterprise focuses on a general field of problems, though they accept students from all majors. They are sponsored by outside companies, looking for students to research solutions to actual problems.
Students involved in enterprises get experience in applying what they've learned in their classes. There are enterprises for many fields. Some focusing on engineering within vehicles, for various purposes. Others investigate 3D printing technology and biomedical technologies. There is even an enterprise on campus that focuses on video game development. Even if the enterprise itself isn't within your field, there is often something you can do to assist their team.
At this event, students will have the chance to find out if there is a specific enterprise on campus that they'd like to join. Members representing these enterprises will be set up at booths for students to approach and ask questions. They'll discuss some of the projects they are working on, and talk about what majors are usually best suited to work on their teams, as well as inviting those with an interest in other fields to join if they think it is a project they are interested in. For anyone who has been trying to get involved early on and apply their knowledge, an enterprise is one option to do so.
Enterprise Day takes place in Wadsworth Hall on campus. It will be held downstairs in the Wads Annex. It is open to all students to attend, and attending does not mean you must join an enterprise if you do not find one that fits your interests. It is an even that allows you to understand more about the program, and get an idea of how you can get involved in applying your degree to real-world problems while working towards graduation.
About the Writer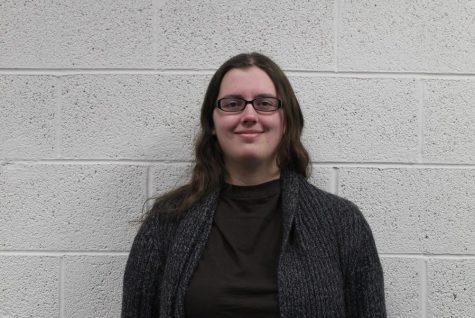 Karisa Steffans, Tech Editor
Karisa Steffens is the Tech Section Editor of the lode. She transferred to Michigan Tech after receiving an Associate's degree in accounting and an Associate's...