First-ever male Winter Carnival Queen dethroned over victory Snapchat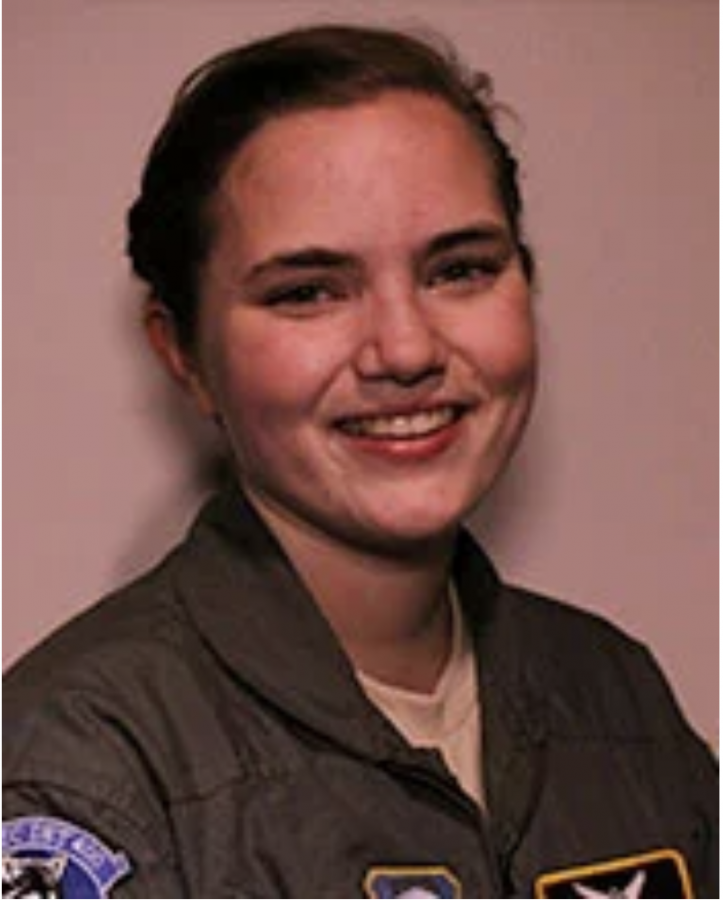 Chris Davis, Lode Writer
February 11, 2020
Following Winter Carnival's first point of contention this year, namely a caveman featured in the "Prehistoric Times" logo, the initial choice of the Queen Coronation ceremony Zack Metiva has been reversed over a supposedly uncouth Snapchat capture.
Metiva, who plays on the Pep Band drumline, is the first male to run for the title. After it was clear nobody else in the Pep Band wanted to run, Metiva took up Pep Band's nomination. The Pep Band, notable for embracing themes of individuality and uniqueness dressed in the iconic striped bibs, sponsored Metiva in the endeavor.
Sunday, Blue Key Honor Society, the on-campus group that puts on the coronation, announced via email their rescinding of Metiva's royalty. The email states that it was "brought to the attention of Blue Key" that Metiva "displayed inappropriate behavior following the Coronation." The end of the email seemingly nods to the fact that Metiva was the first male Queen, nominated and selected, highlighting that "Winter Carnival Queen Coronation will remain an inclusive event, open to all students."
The "inappropriate behavior" that Blue Key references in the email is pictured in a Snap that has been making the virtual rounds throughout campus. Metiva, of legal drinking age, can be seen wearing the 2020 Winter Carnival Queen sash, drinking a bottle of champagne. The background of the shot, showing a hanging Pep Band flag and other knick-knacks, indicates that it was taken within someone's personal accommodation. The image features a caption challenging the status quo of Greek sisters winning the title and asserting Pep Band superiority by saying "Here's to being better than Greek life," complete with an indignant, huffed emoji and a crown.
Of important note are a sample of rules found within the Winter Carnival Handbook. Under the Winter Carnival Queen Contest section, one rule states that "No smoking or alcoholic beverages will be allowed at rehearsals or performances," and that "Violations of this rule will result in immediate disqualification from the Queen Competition."
Found in the handbook, too, is the rule in the Participation section that "No alcohol or intoxication is allowed at any Winter Carnival event. Disorderly conduct may result in disqualification."
The final pertinent rule of the same section of note is as follows: "Un-sportsmanlike conduct of any kind will not be tolerated and will result in disqualification from Winter Carnival competition and events, pending Blue Key Executive Board action."
Despite the fact that the picture seems not to take place at any official Winter Carnival event nor does it feature underage drinking, it might be interpreted "un-sportsmanlike" as detailed above, however it should be noted that this rule appears in the rulebook following a list of the sports events to take place at Carnival, and with this "un-sportsmanlike" language seems to make reference to those spectacles specifically.
In place of Zack Metiva, Riley Simpson has been crowned Queen for this 2020 Winter Carnival.
Following is the email sent out by Blue Key:
"It was brought to the attention of Blue Key Honor Society that the previously crowned 2020 Winter Carnival Queen displayed inappropriate behavior following the Coronation. This behavior does not represent the values of Winter Carnival, Blue Key, and Michigan Technological University. The Winter Carnival Queen embodies a well-rounded, confident, and talented individual who showcases the importance of scholarship, community, and character. In light of this, Riley Simpson has been crowned the 2020 Winter Carnival Queen. Blue Key would like to emphasize that the Winter Carnival Queen Coronation will remain an inclusive event, open to all students."