Joel L'Esperance named an AHL All-Star
Former Michigan Tech hockey player Joel L'Esperance has been added to the Central Division roster for the 2019 Lexus American Hockey League All-Star Classic presented by MGM Springfield on January 27-28. L'Esperance ranks first among AHL rookies and second overall with 22 goals for the Texas Stars this season.
L'Esperance, a native of Brighton, Michigan, played four seasons for the Huskies, appearing in 152 career games. He was an alternate captain last season and finished with 98 career points, racking up over 25 points in each of his final three seasons. He received the Gary Crosby Memorial Award as the team's top scorer as a junior after tallying 28 points on 11 goals and 17 assists. As senior, he was fourth on the team with 27 points on 12 goals and 15 assists. He had a career-high 16 goals as a sophomore, finishing with 26 points after putting up 17 points (7G-10A) as a rookie.
L'Esperance signed an amateur tryout agreement on March 28, 2018, with the Texas Stars after wrapping up his senior season for the Huskies. He played nine regular-season AHL games before appearing in 22 playoff games in a run to Game 7 of the Calder Cup Playoff Final. He had six total points with a goal and three assists in the postseason.
Through 40 games in his first full professional season, L'Esperance has 35 points on 22 goals and 13 assists.
In the 2019 AHL All-Star Challenge on January 28, the four teams will participate in a 3-on-3, round-robin tournament featuring six games of 10 minutes each. The two teams with the best records at the end of the round-robin will face off for the championship, a six-minute, 3-on-3 game.
The 2019 AHL All-Star Skills Competition on January 27 will pit the All-Stars from the two Eastern Conference divisions against those from the two Western Conference divisions in seven skills events.
The NHL Network will air the AHL All-Star Skills Competition on Sunday, January 27 at 7 p.m. and the AHL All-Star Challenge on Monday, January 28 at 7 p.m.
Each of the AHL's four divisions will be represented by 12 players. Rosters were determined by committees of AHL coaches, and all 31 AHL teams are represented by at least one All-Star.
The AHL All-Star Classic will feature the top young talent in the American Hockey League: since 1995, more than 95 percent of All-Star Classic participants have gone on to compete in the National Hockey League.
In operation since 1936, the American Hockey League serves as the top development league for the players, coaches, managers, executives, broadcasters, and staff of all 31 National Hockey League teams. More than 87 percent of today's NHL players are American Hockey League graduates, and more than 100 honored members of the Hockey Hall of Fame spent time in the AHL in their careers. In 2017-18, over 6 million fans attended AHL regular-season and playoff games across North America for the 17th year in a row.
About the Photographer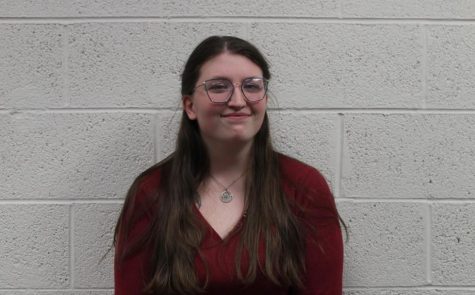 Maddie Steger, Editor in Chief
Maddie is a senior at Michigan Tech majoring in electrical engineering and minoring in journalism. In her spare time, she enjoys reading, painting, or...