The Halloween spirit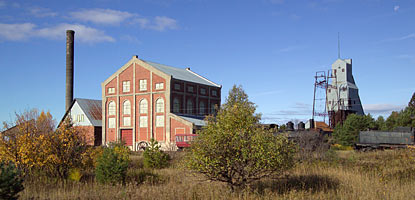 The colors are changing and the air is becoming crisp. This means only one thing, Halloween is coming, Are you prepared?
Fear not, there are many events happening on and off campus to get you in the spooky mood. Last Friday, the Memorial Union Building hosted an event called "Ghouling Pianos." It was a Halloween version of Dueling Pianos. Participants could request different songs to be played and even perform onstage as well. It was a great night filled with music, apple cider and donuts.
Another event that is sure to get you into the Halloween spirit is the Haunted Mine Tours at the Quincy Mine. The tours will be held on Saturday, Oct. 27, and on the 28, starting at 6 p.m. The mines are already pretty spooky, but add a couple Halloween touches and it's sure to give you a fright. It's advised to order tickets in advance before Oct. 21, and wear footwear for muddy and bloody conditions. Ages 13 and over are $12 per ticket and anyone 12 and under is $6 a ticket.
If you live on campus, get ready for the much-loved Safehouse event. The students in McNair, Wadsworth, and Douglass Houghton Hall decorate their halls for the community. Some halls adopt a fun and entertaining theme, while others prefer to take the spooky route. Last year, Nightclub, the visual and performing arts themed hall, decided to turn their hall into a small haunted house. They covered the walls and lights with black trash bags to make everything seem darker.
One resident was the designated tour guide and walked the visitors through the hall as other residents tried to scare them. Some people were in the kitchen banging on the walls and doors, while others dressed up and walked ominously around holding a stuffed animal and singing slowly. There was even a resident who held another resident back with chains and would let him go as the visitors walked by so he could chase them the rest of the way. The tours are held for anyone in the surrounding community and go from 3 p.m. until 6 p.m. on Saturday, Oct. 28. After the tours are over, the hall residents have to clean everything up, which is the most frightening part.
Of course, there are plenty of other things you can do with your friends to get in the Halloween spirit. Carving pumpkins is a fun activity that everyone loves. Pumpkin pie is also an all-time favorite pastime for the month of October. Dressing up as your favorite character, or as the most revolting and terrifying thing you have ever seen is always a good idea. Even just getting outside and enjoying the bright autumn colors can put you in that great Halloween spirit. No matter what you choose to do, remember to be safe. Not everyone likes to be spooked on Halloween, and remember to stock up on candy for the little kids trick or treating.