Snowman left behind: setting a world record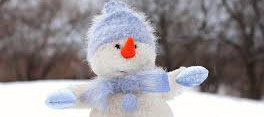 This year, on Sat., Feb. 10 from noon to 3 p.m. at Sherman Field, Undergraduate Student Government is undertaking a very ambitious goal in the midst of Winter Carnival festivities. They're not doing it alone, though — everyone is invited to help USG break the Guinness World Record for the most snowmen built in one hour. The current record belongs to Drama 24 Unhandy Handyman, a Japanese TV crew who broke the record in February 2015 during the filming of a drama in Akabira, Hokkaido, Japan. The feat was completed with 2,036 snowmen and involved 1,406 participants.
USG is no stranger to world record-breaking. Karina Armada, a second-year Biology major serving as the Public Relations Chair in USG, shares, "Our previous records were from 2006! Those include the largest snowball, largest snowball fight, and most people making snow angels simultaneously." While all of the records were subsequently broken by others, students from Michigan Tech's American Society for Mechanical Engineers and the Michigan Society of Professional Surveyors were able to win back the record for the largest snowball in 2013. The 2006 snowball measured 21 feet, 3 inches around, and in 2013, Tech regained its victory with a snowball measuring 32.94 feet around.
In 2006, Michigan Tech was able to recruit 3,784 people to make snow angels simultaneously, and 3,745 people to have a snowball fight. Though the records were later broken by others, turnout from the community was impressive. Speaking of her enthusiasm for this year's goal, Armada says, "This isn't on the Husky Bucket list, but it sure should be. We're all hoping to bring Tech back to victory."
Armada shares, "This project has been in the works for the past year. The Events and Public Relations committee has been working hard planning and reaching out to the local community." Echoing the excitement of many others in their preparations for Winter Carnival, she adds, "We thought Winter Carnival would be the perfect time to hold the event since alumni, friends, and family will be up for the weekend." The committee hopes to have as many people as possible in attendance, both from Tech and the wider community.
Like many Husky Bucket List experiences, Armada reminds readers, "This will be a lasting memory for those who participate." To those who are on the fence about participating, she asks, "Where else are you going to be surrounded by hundreds of people and hopefully thousands of snowmen? It's the perfect way to feel like a kid again."
Sign-in will begin at noon on the day of the event at Sherman Field. On behalf of USG, we hope to see you there!