Winter charity opportunities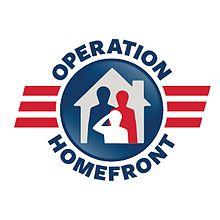 This year the Student Entertainment Board and the Rozsa Center teamed up to present Dr. Seuss's animated "How the Grinch Stole Christmas" before a Toys for Tots benefit reception. The showing will be on Sunday, Dec. 10 from 2 to 4 p.m. and after the movie there will be cookies and ornament decorating. The showing is $5 for the general public or free with Experience Tech. The benefit is being held because this year the Rozsa Center will be a drop off location for Toys for Tots.
Toys for Tots is a charity that donates toys to those less fortunate. Marines go around with the donated toys, dropping them off to the kids who need them. It is a top-rated charity with 97.4% of all donations going to the program itself and less than 3% going to everything else, including fundraising. Toys for Tots gathers unwrapped Christmas gifts from October until December and then distributes them within the local community. All you have to do is buy a toy and put it in a drop box. They do the rest! Toys for Tots has been in operation since 1947 and was founded by Bill Hendricks. They experienced their second best year yet just last year and have even been featured in the Macy's Day parade.
It is recommended, but not necessary, to bring a toy to drop off if you plan on attending the showing of the Christmas movie. This is a wonderful opportunity to give to a child in need within our community and to spread a message of hope and love. If you have children, it is also a great teaching opportunity, and the kids will get a complimentary cookie out of it!
If, of course, all this hodgepodge, cheer-mongering, ornament-decorating happiness isn't really your style and you prefer a clean cut, no messes, no interruptions donation, there are many other charities available to donate to this Christmas. At Walmart, for instance, there is a Christmas tree with little boy and girl paper ornaments on it with gender, age, and what gifts they would like. You can simply purchase the gift(s) and tie the tag around the bag and place it in the drop off box just outside of the checkout lanes, right next to the tree.
If you are on a tighter budget but still want to give back, Dollar Tree has partnered up with a charity called Operation Homefront that works to collect toys to give to children of military families. There is a collection box near the exit door of our Dollar Tree here in Houghton and the collections run from Nov. 1 to Dec. 7. Operation Homefront helps military families who need emergency financial or other types of assistance. There's not only the Holiday Toy Drive, but also a Back To School Drive in July to aid the children and families.
There are so many organizations, charities and children that are worth donating to, and it's so easy to do. The drop boxes are easy to find, and now one is even on campus! The smallest act of kindness can snowball into something bigger. Helping someone in need makes our community stronger, our families a tighter knit, and brings smiles to children's faces. Teaching people about hope, and showing them that they are loved, that someone cares about them, is the message that Christmas aims to send. These charities, and many more not listed here, could use your help.
Plus, you can always go see How the Grinch Stole Christmas and eat some free cookies. The holiday spirit is coming to town and it's bringing too much sugar and lots of warm fuzzy feelings with it. Spread some fuzz this holiday.