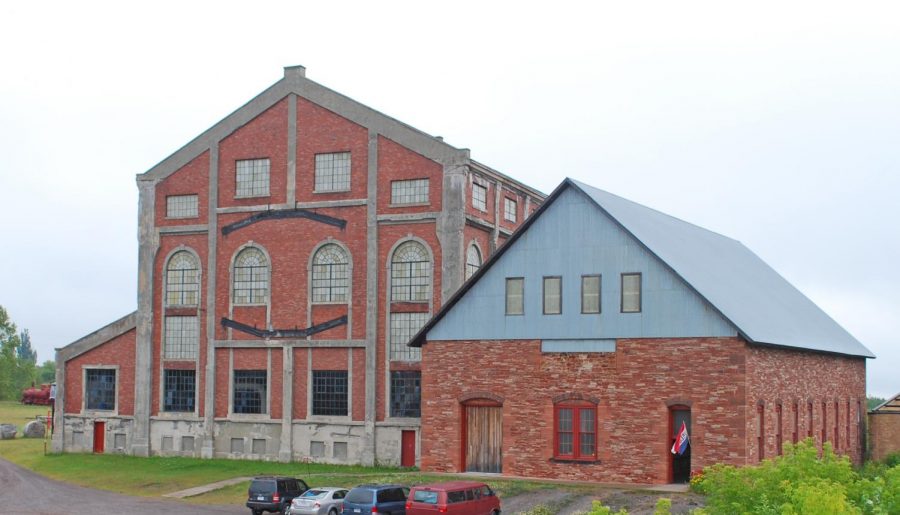 By Andrew Jameson - Own work, CC BY-SA 3.0, https://commons.wikimedia.org/w/index.php?curid=7569992
If you're looking to enjoy some local music and pay homage to the Keweenaw's copper mining past, then we've got the perfect event for you! The Music in the Mine event, hosted annually at the Quincy Mine in Hancock, unfortunately cannot be hosted in-person this year due to safety concerns surrounding the ongoing pandemic. But the show must go on, and go on it will – virtually, this Friday at 6 p.m.
The Quincy Mine Shaft No. 2 has become a familiar sight to Copper Country residents and visitors over the years. Though copper mining has since halted in the Keweenaw, it remains a very important part of the local community – Michigan Tech certainly wouldn't be here without it! While the No. 2 Shaft Rock House (aka the big metal structure at the top of the hill on the Hancock side of the bridge) is perhaps the most noticeable feature of the Quincy Mine. The Quincy Mining Company was one of three large copper companies that dominated the area during the copper hay day. Known as "Old Reliable," the Quincy Mine operated from 1846 through 1945, and currently serves as one of the area's biggest tourist attractions, with tours held each summer.
Presented by the Rozsa Center, the Department of Visual and Performing Arts and the Quincy Mine Hoist Association (QMHA), the concert will take place in the No. 2 Hoist House, a beautiful sandstone building located near the rock house. The building's unique acoustics and interesting history will surely provide for a one-of-a-kind concert experience that you will not want to miss!  
Performances include Adam Meckler on the trumpet, Patrick Booth on the saxophone, and Adam Hall on the cello. The conScience Chamber Singers, one of MTU's brilliant choirs, will perform a brand new piece by Stephen Rush, under the direction of Jared Anderson. The audience will also have a chance to participate in Paulina Oliveros' interactive piece "Tuning Meditation." Michigan Tech is lucky to have such talented performers within the community, and these musicians never disappoint! 
Especially in these stressful times, it's important to step away from work or school and enjoy the finer things in life. This concert is a great chance to support local musicians, relish some hometown history and take in a relaxing evening. 
Tune in to watch the virtual concert, free of charge, here at 6 p.m. EST on Friday, Oct. 9. Contact the Rozsa Center with any questions by emailing them at [email protected] or calling them at (906) 487-2073. For more information on the Quincy Mine, check out their website or call them at (906) 482-3101.