Boredom Busters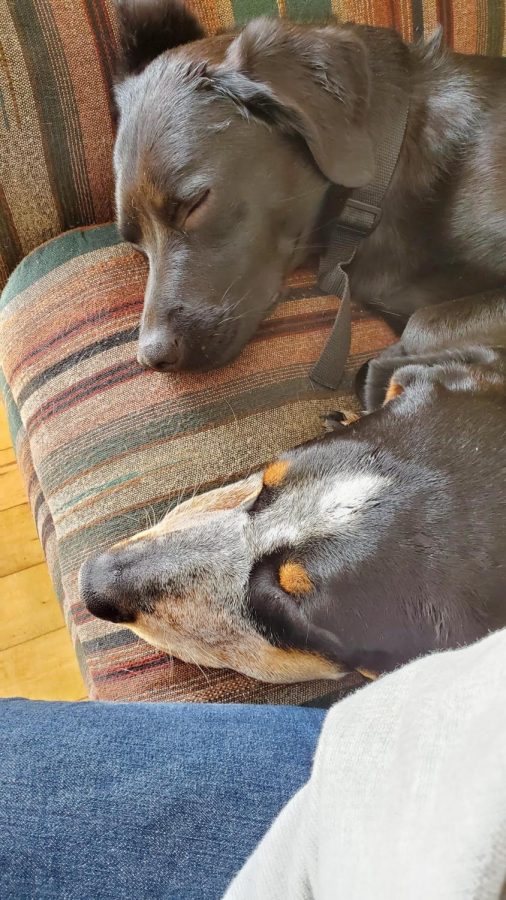 There's a lot of chaos going around, but the number one advice for everyone at this point is to stay home. While introverts rejoice, even they will soon be feeling a little stir crazy. It is critically important to slow the spread of the coronavirus COVID-19 because hospitals cannot handle everyone falling ill at the same time and resources are limited, so staying indoors and self-isolating is everyone's best bet.
Because this is a global crisis that we are in, a lot of things are happening. Children are off school all over Michigan and Tech students, bless our hearts, are stuck with virtual classes. Some of you may be excited about not having to get up for your early morning classes anymore while others are panicking about what this means for labs, presentations and assignments. Between the, likely, increased workload, and the hysteria that fills every empty supermarket shelf, you may be wondering what exactly you're going to do for the next several weeks as people are encouraged to self-isolate and even self-quarantine.
I'm going to start off with the most obvious. Do your homework. I mean, really, you have to stay at home, you have to be isolated, you might as well get all that work done. Think about it, Tech is closed through the end of the spring semester and is trying to find a way to do a virtual graduation ceremony — if you really put your mind to it, you might be able to get all those assignments done well before they're due and then you can do whatever you want — early summer!
This brings me to my next point, doing all of your homework in the first week of quarantine is a pipe dream because there are loads of other things that you can be doing. Playing video games is, of course, on the top of most people's minds. Kids are playing everything from Fortnite to Pokemon, and I for one don't see why college students should be any different. Video games are a great way to maintain your sanity for the foreseeable future, but don't let them get in the way of other things you might still have to do, like sleeping and eating. 
If video games aren't your style, or you've been giving yourself far too many screen-headaches, there's always books that you can read. While the libraries might be closed, there are Kindles and e-readers, as well as a novel you probably have tucked away somewhere in your room or house. Now is the time to read all those books you've been putting off!
If you really don't like reading, or you don't have any books (what kind of monster are you?) there is, of course, our ever faithful crutch, Netflix. Between Netflix, Disney+, and Amazon Prime (sorry, Hulu, your ads bother me) we have plenty of content to choose from. Binge an old favorite TV show, binge a new favorite, watch all the Disney movies in order of release! No one can stop you!
Play with your animals. Whether you have an animal of your own or you're planning on going back home to your family pets, show them a little love! Being home with nowhere to go is a dream for any number of household animals — they've literally been waiting their whole lives for this. Play ball, give treats, teach them some new tricks. They will love you forever.
Finally, learn a new hobby! Learn a second language, Duolingo is free to download and my only criticism of it is that it takes too much time for me to play every day when I want to be doing other things. Now there's all the time in the world! Sitting at home with nothing to do? Learn how to crochet! Learn how to knit! Drawing, painting and writing are all creative endeavors that can be done for pretty cheap.
Among all the things that you can do, cleaning, staying healthy and being prepared are the most important, everything after that is just a boredom buster. I certainly don't recommend making this pandemic more difficult on yourself or those around you, so keep the boredom at bay and stay on top of things! This'll be over before you know it.