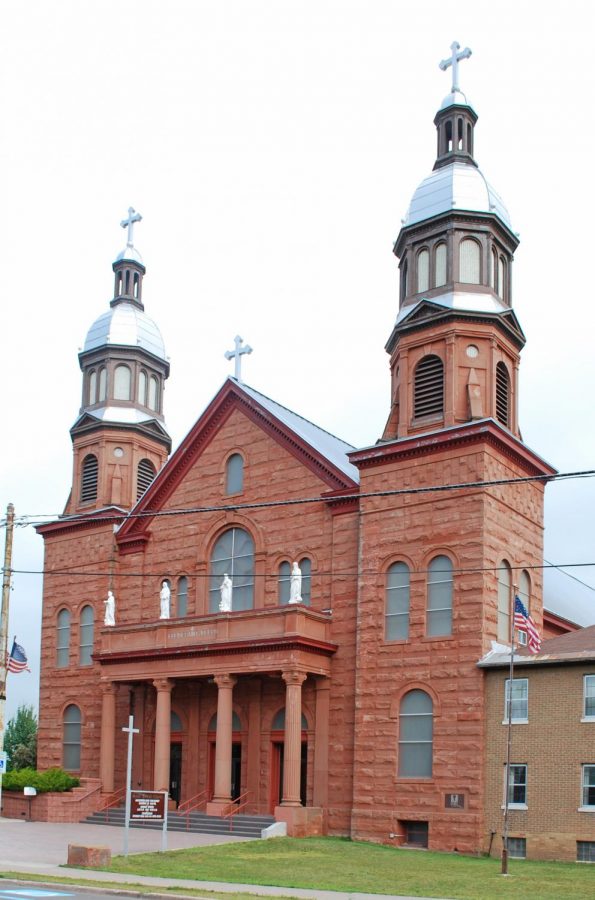 Image courtesy of Wikipedia
When one thinks of Michigan Tech, certain things come to mind. Engineering, technology, science, hockey and snow are just a few words commonly associated with our university. Despite having a plethora of gifted performers, talented artists and incredible musicians within our student population, the arts and humanities often go underappreciated.
We are especially lucky to have two amazing and talented choirs on campus, both of which will be performing this Sunday, March 1, at St. Joseph Catholic Church in Lake Linden. Their concert, "Music for a Sacred Space," will feature a variety of songs performed in the church building, which has the perfect acoustic atmosphere for which the songs were written.
The Michigan Tech Concert Choir features 60 gifted voices that include students, current and retired faculty, staff and community members. The concert choir appears regularly with the Keweenaw Symphony Orchestra, another ensemble of talented musicians. The other ensemble, conScience: Michigan Tech Chamber Singers, is a smaller group made of 24 Michigan Tech students. Both groups typically perform a variety of music, from traditional, Renaissance pieces to contemporary songs.
According to Jared Anderson, Department Chair of the Visual and Performing Arts department and director of the two choirs, the concert will focus on performances of sacred choral repertoire from different traditions and will feature music from all over the world, including the United States, Russia and Germany.
Beyond the wonderful music, this concert provides a great opportunity to support the Copper Country community. By attending the concert, you can support the dedicated musicians of Michigan Tech that are oftentimes overshadowed by the university's scientists, engineers and athletes, but are extremely talented nonetheless.
"Performing in spaces off campus provides opportunities for a wider audience to experience a Michigan Tech concert," Anderson says as to the importance of having events like this concert in the community. "The choirs really love singing in that space, and audiences are always pleased with the performances."
Donations will be accepted at the door, with all proceeds going directly to the Society of St. Vincent de Paul. This is a charity that provides many great services directly to the poor and needy in the local community. Beyond supporting the musicians, concert goers can also support the less fortunate in the community. For more information on St. Vincent de Paul's charity services in the Upper Peninsula, please visit https://www.svdpup.org/.
Plus, if you've never gotten the chance to explore Lake Linden before, this is a great chance to do so! Grab dinner at a local restaurant before the show or take a stroll alongside Torch Lake at the village park. Afterwards, you have the opportunity to take in a great concert at the historic and beautiful St. Joseph's church, with its stunning and intricately decorated interior, tall, acoustic ceiling and Jacobsville sandstone exterior that is reminiscent of the Copper Country's past.
Music for a Sacred Space will take place at St. Joseph Catholic Church, located at 701 Calumet Street in Lake Linden. It will be this Sunday, March 1 at 7:30 p.m., with a run time of approximately two hours. This concert is free to attend for students and community members with free-will donations appreciated but not required. For more information, you can visit the MTU events calendar or contact the Visual and Performing Arts department by phone at (906) 487-2067 or by email at [email protected]