KSO brings Tchaikovsky and Borodin to the Rozsa Center
The mid-semester rush is upon us, and while it seems like every professor is loading us up with exams, reports and miscellaneous assignments, this doesn't mean we have to give up and slip into a mid-semester slump. The Keweenaw Symphony Orchestra, under the brilliant direction of longtime musical director Joel Neves and guest director Xun Sun, will be presenting a concert on Feb. 29 in the Rozsa Center.
Timeless pieces from the likes of Alexander Borodin and Pyotr Iliych Tchaikovsky will be featured as Neves and Sun share the podium for a concert that will no doubt be one of the best the Rozsa has seen all year.
Whether you listen to it in a concert setting, such as the KSO's performance, or if it's in your study playlist when you work on homework, classical music has been proven to have loads of benefits, such as improving sleep quality and spiking creativity. It's also been known to relieve symptoms of anxiety and increase productivity, perks that almost any college student could use during a stressful semester.
Classical music is a beautiful genre with a variety of forms that has been altered and perfected for generations. Michigan Tech is lucky to have such a talented group of musicians in the Keweenaw Symphony Orchestra, which is made up of students, staff, faculty and community members.
Alexander Borodin's "Polovtsian Dances" was featured at the end of the second act of his opera Prince Igor. Borodin worked on the opera for over a decade, yet it remained incomplete when he died in 1887.
Composers Nikolai Rimsky-Korsakov and Alexander Glazunov finished the opera in 1890, and a few other editions of Prince Igor exist as well. "Polovtsian Dances" has continued to be celebrated by the classical music world and pop culture alike, with the 1953 musical Kismet being adapted from Borodin's work.
Tchaikovsky's "Symphony No. 4 in F Minor," a favorite piece of many classical music lovers, was first performed in Moscow in 1878. It received negative reviews at first, but over time has become known as one of Tchaikovsky's greatest works.
It has also been featured numerous times in popular culture, such as its brief appearance in Pink Floyd's 1975 song "Wish You Were Here" and in the soundtrack of the 2014 film Birdman, which starred Michael Keaton and Zach Galifianakis.
Tickets will cost $19 for adults and $6 for children, while Michigan Tech students get in free with their Husky Card. Why not make use of that $90 we pay each semester with the Experience Tech Fee and actually go out and experience Tech? Michigan Tech has so much to offer in terms of entertainment, from hockey or football games at the SDC and Sherman Field to comedians in the MUB Ballroom and concerts in the Rozsa.
Whether you haven't made use of your Experience Tech Fee yet, or if you've attended every Rozsa show since your first semester on campus, I encourage you either way to attend the KSO's show next Saturday, Feb. 29 at 7:30 p.m. in the Rozsa Center for the Performing Arts. This will certainly be a concert worth coming out in the cold to see. Supporting local artists as well as enjoying the classical music that envelops and changes our lives and the lives of those around us in a fresh new setting are sure to bring joy, peace and serenity to any listener.
For more information, contact the Rozsa Center Ticket Office at (906) 487-3200 or visit the Michigan Tech Events Calendar at www.events.mtu.edu. Hope to see you there!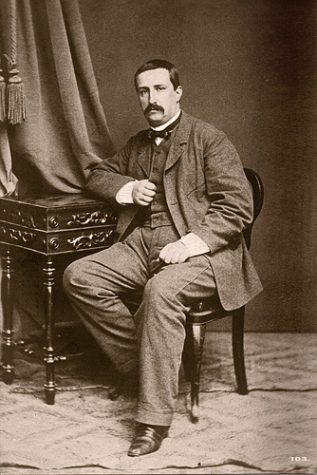 Leave a Comment
About the Contributor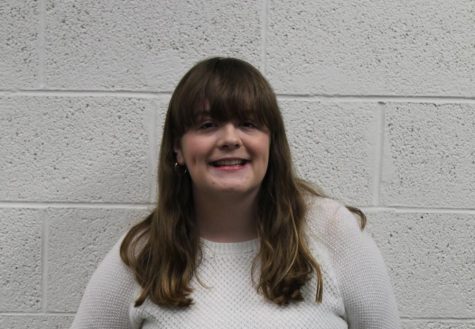 Madison Degnitz, Pulse Editor
Madison Degnitz is a third-year Medical Laboratory Science student at Michigan Tech. She is a writer and editor in the Pulse section and has been a part...