Michael Waite returns to Red Jacket Jamboree for Valentine's Special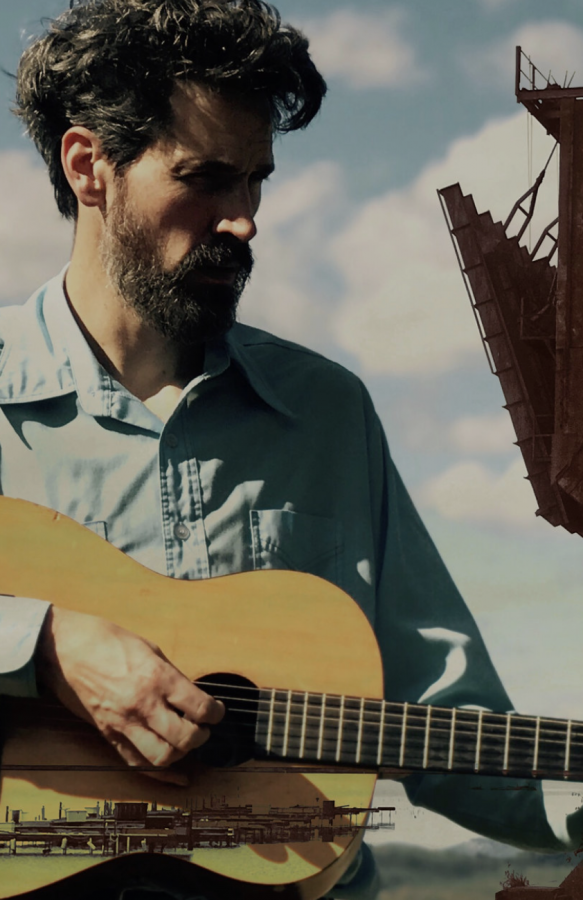 Aemili Lipzinski, Pulse Editor
February 11, 2020
Michael Waite is a singer-songwriter who will be returning to The Red Jacket Jamboree to record two episodes for the radio show "Red Hot Lava" and "A Valentine Show." These episodes will be recorded in front of a live audience on campus at Michigan Tech. Michael Waite lives with his family north of Marquette and delivers songs influenced by the jazz trombone and brutally honest, thoughtful Americana. John Churchville, a tabla master and grammy-nominated educator says, "His velvet voice, smooth finger-picking acoustic guitar style combined with honest, beautifully crafted songs will touch your heart and bring a tear to your eye. Songs about friendship, love, bad habits and the good life."
Waite exudes rustic, sun-warmed truth and his music is sure to open up your heart. With a voice like taking a hike through these Northern Michigan woods and songs that bring you back home, this is sure to be a fantastic live-show that you won't want to miss.
Red Jacket Jamboree is a new radio variety show that shares stories, songs and history from Michigan's Keweenaw Peninsula. It is hosted by Lena Dorey and performed and recorded in front of a live audience. It will also feature Martin Achatz, Poet Laureate of the U.P. and professor at NMU whose poems are intense and visual but clear as day, the meaning behind them echoing loudly. Also performing will be the Red Jacket Actors and music by the Copper Cats with Jerry Younce on guitar, Bill Carrothers on piano, Harry South on bass and Zach Ott on percussion.
These episodes will be recorded on Friday, Feb. 14, Valentine's Day, and will certainly make a heart-warming and entertaining show as a part of your Valentine's date night. The show costs $20 for adults, $5 for youth and $5 for Michigan Tech students when they present their IDs. The show will be performed and recorded at the Rozsa Center starting at 7 p.m.
This will be a great opportunity for students and community members to enjoy and support a striking and memorable performance by a fantastic local musician as well as local actors and bands. The show is produced by the nonprofit, Real People Media which receives financial support from the Michigan Council for Arts and Cultural Affairs.