The Nice List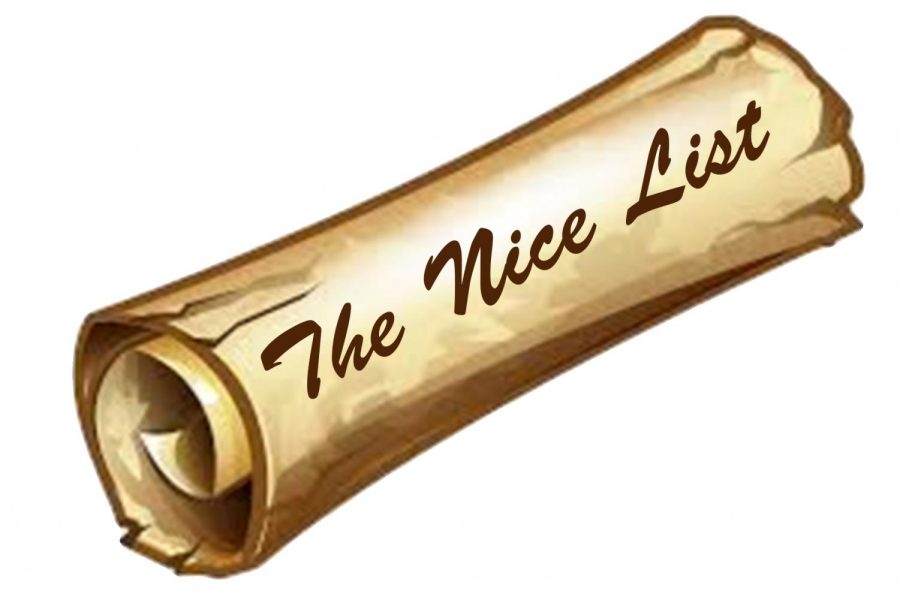 A tribute to warm Yooper culture
To the people during the snow days,
Okay, so it's been a while since the snow day on Monday, but I just wanted to give a shout out to all the people who made life good despite/because of the massive amounts of snow.
Thank you to all the employees who came to work on Monday!
I'd especially like to thank all the cafeteria workers who prevented us from starving and/or eating three meals of ramen! It was very nice to actually be able to eat.
And to all the plow drivers, thank you for digging us out! (Even though it meant we had to go to classes the next day. It was still nice to not have to wade through three-foot-deep snow drifts).
Thank you to my friends for goofing around and hanging out with me and generally making life great. And lastly, thank you to my boyfriend for pushing me into a snowbank — you're a goof, and it makes life special.
Sincerely,
Anonymous