Tech Theater Co. to present Agnes of God, premieres this Thursday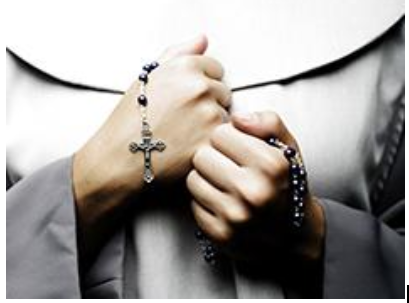 This week, the Tech Theatre Company, along with Michigan Tech's Visual and Performing Arts department, will be presenting John Pielmeier's play Agnes of God. Based on a true story, the plot is suspenseful, full of surprises, and somewhat dark.
The play takes place in a Catholic convent, where a nun has given birth by way of an alleged immaculate conception. It features three main characters in the forms of Mother Miriam Ruth, the Mother Superior of the convent, Dr. Martha Livingstone, a psychiatrist, and Sister Agnes, the nun mentioned above. Agnes is accused of killing her newborn baby and claims that she never even knew she was pregnant, or how she became pregnant.
Dr. Livingstone is assigned to see if Agnes is fit to stand trial for the murder of the baby, and the plot follows through the trial and the investigation.
Pielmeier began writing the play in 1978 and it premiered the following year at the Eugene O'Neill Theater Center in Waterford, CT. The play's title, beyond featuring the name of the main character, is a play on words of the Latin phrase Agnus Dei, which means "Lamb of God".
The playwright was inspired by the true pregnancy of Sister Maureen Murphy, a nun in a convent near Rochester, NY, who made the same claims as the sister in Agnes of God. In the real-world case, Murphy waived her right to a jury and was found not guilty by reason of insanity. During the trial, evidence was given that proved Murphy had left the convent nine months prior for a conference, but the identity of the father of her baby was never given or released.
Agnes of God went on to be presented at several different venues, eventually ending up on Broadway in 1982, where famous play and movie actress Amanda Plummer won a Tony Award for Best Featured Actress in her role as Sister Agnes.
Star Wars star Carrie Fisher even took on the role of Sister Agnes for a short time. The play was also turned into a movie by the same name, which premiered in 1985 and starred actresses Anne Bancroft, Jane Fonda and Meg Tilly as the Mother Superior, the psychiatrist, and Agnes, respectively.
The movie version was directed by Norman Jewison and featured a script written by the playwright Pielmeier. It received mixed reviews, but it was still considered a financial success and even received three Academy Award nominations.
This story allows for an interesting discussion on secrets within the religious life as well as the way insanity or mental illness was viewed or dealt with in olden times. This will certainly raise some questions, but it will also be an entertaining and fascinating look at such a trial featuring a convent nun.
This is a particularly relevant piece given the church's recent admission to and uncovering of the crimes of catholic priests. This airs out the bad laundry in the church and will allow them to start anew. This is a timely piece that includes the way religious figures are treated and how things get covered up or let out to the light in an intersting and captivating medium that has origins in a true story, a little something for everyone.
The play will be presented in Michigan Tech's McArdle Theatre, which is located in room 207 of Walker Hall by the talented Michigan Tech actors and actresses who have done such shows as On the Verge, Fires in the Mirror, When You Comin' Back, Red Ryder and Sexual Perversity in Chicago. It will premiere Thursday, Feb. 21 and will also be presented Friday and Saturday, all with a showtime of 7:30 p.m.
Tickets will cost $15.00 for adults, $5.00 for kids and Michigan Tech students will get in free with their Experience Tech Fee. Tickets can be purchased ahead of time on MTU's website or by contacting the ticket office. They also can be purchased at the door.
For more information, please contact the MTU ticket office at (906) 487-2073.